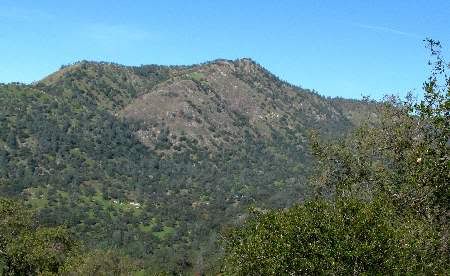 We had a lovely Thanksgiving day and weekend at Dryad Ranch (when is it NOT lovely to be there?) We continued with the task of improving the fire perimeter around the ranch house. We had a rushed massacre of some manzanitas this summer when the fires were so bad, but further evaluation of our homestead area and additional research of recommendations made us come to the conclusion that we had to do more. So the Dinosaur got out the chain saws and started the task of taking down some small oaks in the garden area as well as most of the remaining manzanitas within the perimeter area. We do feel very bad about cutting down living trees and of course we will be finding ways to propitiate the spirits of the oaks that get cut - this IS Dryad Ranch after all and one must not offend.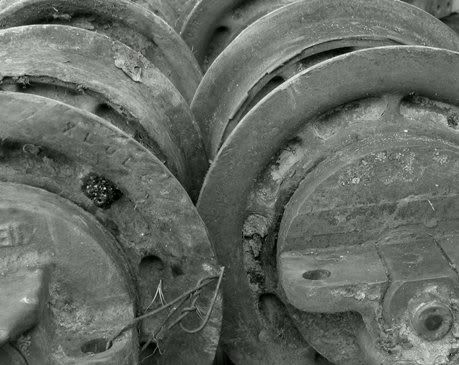 The Friday after Thanksgiving we worked off our meal by moving the oak logs toward the wood shed and hoo boy, wet green oak can be heavy, as I'm sure some of our neighbors can attest! We also moved some winches and other metal thingies - that's a technical term - to a new resting area close to our storage containers so Dino could even out the slope toward the house with the Kubota. Oak and heavy metal parts - great weightlifting workout!
Dino did have a close encounter with vermin as he prepared the ground for the thingies. He wanted to put down some roofing paper and as he picked up the roll, a black widow fell onto his shirt. After he gently and carefully placed her in a safe place (snort!), he picked up the roll again and out scurried a rat! Since I didn't see any rat carcasses around, I'm assuming he or she made it to safety.
Sunday was an absolutely gorgeous day, with temps allowing short sleeved T shirts, one of the occasional perks of the California fall. As we were sadly leaving just after sunset, we were awed with the beauty of the crescent moon, Jupiter and Venus in conjunction in a crystal clear sky. The Milky Way was clearly visible along with so many other stars that Dino was wistful about the good old days of observing the heavens without so much light pollution.